At Overdrive Wellness, we specialize in active rehabilitation — this starts with Kinesiology.
Kinesiology is the science of the human body in motion. It focuses on both the immediate and long-term changes to the body during physical activity, and how those changes can affect our overall health and well-being.
Kinesiology can aid in both injury prevention and rehabilitation by focusing on improving strength, coordination, balance, mobility, and flexibility through a variety of exercises.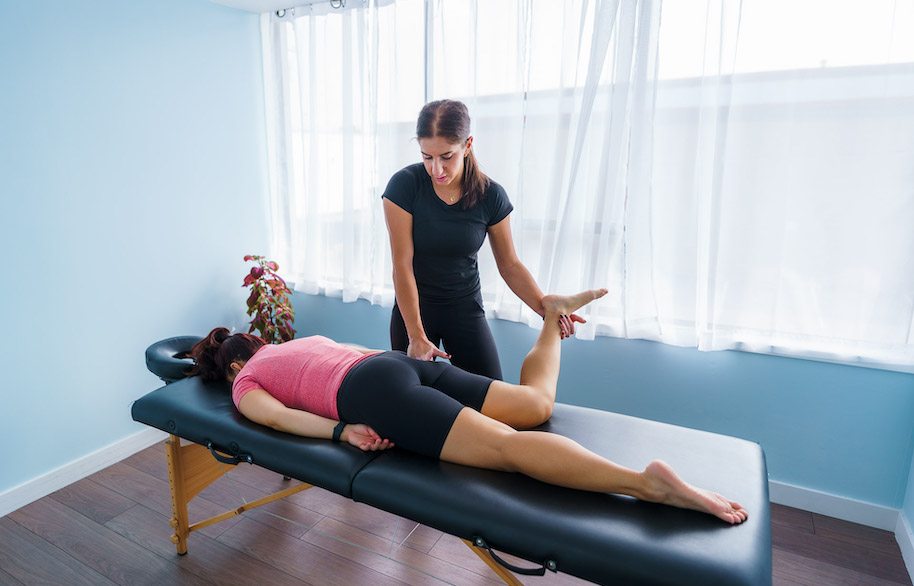 Kinesiology Care at Overdrive Wellness
Our kinesiologists focus on utilizing active rehabilitation techniques, including muscle strengthening, balance and coordination drills, and mobility movements to help you recover and get back to doing the activities you enjoy. Kinesiology treatment may be combined with other treatments, such as chiropractic or physiotherapy, or it can serve as a stand-alone treatment for cases where the primary concern is muscle strengthening or mobility.
Our kinesiologists both have experience working with athletes in a variety of sports, and are accustomed to the unique injuries and cases that each sport has.